Do you have a lifetime of photos in drawers, bags, and boxes?
Do you have old albums that are yellow and faded?

Did you inherit boxes of photos?
Are you getting ready to move or downsize?
Would you like to digitize your photographs to pass on to family members?
Are your photos sitting on your memory card or lost somewhere on your computer?
Do you need help backing up your photos?
Whatever your photo organizing needs, Janet can help!

Photo Organizing Services:
Traditional Photo Albums
Printed Photo Organization
Digital Photo Books
Archival Products
Digital Photo Help
Custom Framing
Scanning Services
Digital Photo Slide Shows
Cloud Storage
We can work with you to organize your photos so that they are neatly categorized and accessible and safely stored in proper archival materials. Whether you have a backlog of current print,s or a collection of heritage photographs, we can guide you through the process of identifying what to keep, and what to discard.
Creating Traditional Albums and Digital Photo Memory Books
Do you wish your photos were in albums to enjoy? Do you lack the time to do it yourself? Let us make the albums for you. Whether you prefer the look of a traditional album or a digitally-produced photo book, you can be confident that your memories will be preserved for you and your family to cherish for years to come.
Digital Basics
All the new, continually evolving technology for taking and producing photographs can be overwhelming. We can help you manage your digital images so that you feel comfortable organizing and sharing your pictures and albums online with your friends and relatives.
Customized Photo Items
Have fun with your photos and create note cards, holiday cards, calendars, mugs, posters, video and much more to celebrate special events and occasions and use as gifts. We can help you bring your cherished memories back into your life with photos!
Save Your Old Photos and Home Videos
If you have old photos that are fading or old home movies and videos that have been replaced with new technology, then you might consider preserving them by converting over to DVD. Old prints, negatives, slides, and family movies can be color corrected and scanned onto DVDs.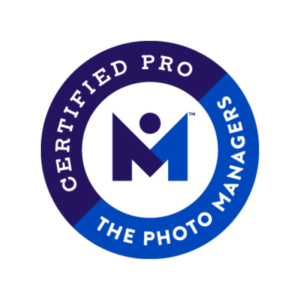 Serving Los Angeles, Ventura, and Santa Barbara Counties, as well as parts of Orange County, California.
© 2020 Janet Fishman, Professional Organizer. All rights reserved.
Testimonials

"As an attorney, I have used Janet to organize my home office and create systems to manage my mail and calls. She is great because she helps me work efficiently and move my projects and proposals along. She also helped me organize many successful seminars and training programs when I taught legal research to law students."

C. Elizabeth F., Esq., Attorney-at-Law

Like Janet on Facebook!

NATIONAL CLEAN UP YOUR ROOM DAY – May 10

NATIONAL CLEAN UP YOUR ROOM DAY On May 10th, spring cleaners get their wish granted with the annual observance called National Clean Up Your Room Day. This parent appreciated day is often dreaded by t...

2 weeks ago ·

10 Powerful Tips to Organize Your Life

Email Janet to request your FREE copy of
"10 Powerful Tips to Organize Your Life!"

Follow Janet on Twitter!